GPI Employees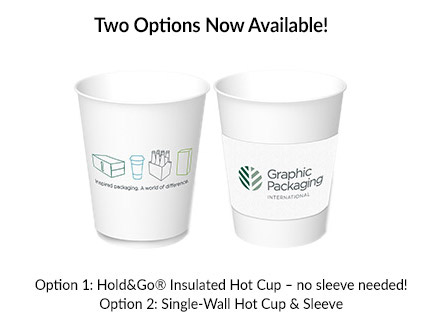 Graphic Packaging International is proud to offer a company specific product line to promote our foodservice items. These cups and sleeves are available to all employees throughout the company for professional and personal use. We strongly encourage that you display and use these items in your breakrooms and offices around the country.

As a special member of our team, we would like to offer a 15% discount code to all Graphic Packaging International employees. Please use code GPIEMP at check-out to receive your discount!
For more information on our foodservice products, please visit us at www.graphicpkg.com.
For more foodservice items, please check out the rest of the JavaStock website to order. Your employee discount works on all items!